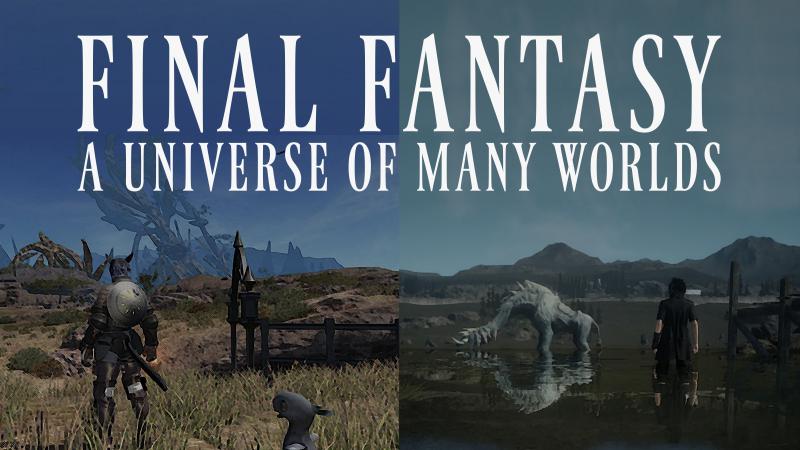 While 2016 was a rather interesting year, it was a pretty fantastic time for Final Fantasy fans. We were treated to Final Fantasy XV, which many of us had been waiting on for over a decade. On top of that we also had Final Fantasy Explorers for the 3DS; World of Final Fantasy for the PS4 and Vita; Final Fantasy Brave Exvius for iOS and Android; and Mobius Final Fantasy also for iOS and Android. If that doesn't already seem like a handful of you, we also had the PC release of Final Fantasy X/X-2 HD Remaster and countless amazing updates for Final Fantasy XIV: Heavensward. Needless to say, there was plenty to do in the Final Fantasy universe.
But with so much going on last year, will there be much to look forward to now that we're in 2017? The year is mostly filled with remastered games and remakes, but overall I'd say it still looks promising.
Final Fantasy XII: Zodiac Age
Zodiac Age is a remastered version of Final Fantasy XII: International Zodiac Job System, which released back in Japan in 2007, but never actually made it anywhere else despite its name. The majority of the differences lie in the combat system, with controllable guest characters and espers (summons); stat changes; new skills; jobs, which help to specialize and focus your characters in a specific field; and my personal favorite, the ability to increase combat speed.
If you haven't played Final Fantasy XII in the past then Zodiac Age should be a fun and worthwhile game to pick up. However, to anyone who has played the original XII, it's only worth getting if you want to replay the game for a bit of nostalgia. Final Fantasy XII is one of my least favorite in the series due to it's slow combat, and less than interesting characters for the most part. I'll be giving it a second chance with this remastered version as I often see it highly praised by hardcore fans, and especially now that we're able to speed things up.
Release Date: July 11, 2017
Final Fantasy XIV: Stormblood
Stormblood is the second expansion for Final Fantasy XIV: A Realm Reborn. The expansion will include at least two new jobs; a new level cap; a new housing area; the ability to go underwater with new swimming mounts; access to the Ala Mhigan region; a new raid, where we will be able to take on Omega; the end of the current Heavensward story and introduction of the new Stormblood story; and an entire reworking of the battle system. All of which is just to name the more major changes and additions coming.
This is what I'm most looking forward to this year on the Final Fantasy spectrum, as the previous expansion and the base game have both been absolutely amazing. Whether you're a fan of MMORPGs, Final Fantasy, or just epic stories, this is a game that's worth at least checking out, and looks like it will be going strong for many years to come.
Release Date: June 20, 2017
Final Fantasy VII Remake
Fans have been asking for a Final Fantasy VII remake for years now, and we're finally getting one. The graphics are being completely overhauled for this remake, as it is being made from the ground up with new combat and mechanics, and looks absolutely gorgeous. 
The combat looks like it's going to be fast paced and reminiscent of Kingdom Hearts, and regardless if you've played the original VII this looks like it's well worth playing as not only is the story sure to be one of the best in the series if it follows the original, but the gameplay just looks incredibly fun. I absolutely can not wait for this to release and get my hands on it, as it's got one of the biggest fan bases of the series and for good reason.
The only downside is that this remake will be split into three separate games, so we can imagine by the end of it all we'll be spending a hefty amount to play the whole thing. Also, the only release we have for the the first installment of this is sometime in 2017, although we're likely to get new information on this on the 18th of this month when director Tetsuya Nomura attends the Monaco Anime Game International Conference (MAGIC).
Release Date: Unknown
That's really all there is to expect for major releases this year for Final Fantasy, but there is still DLC for Final Fantasy XV that we can expect to see coming spread out through the year. It's been announced that we will be getting an Episode Gladiolus, Episode Prompto, and Episode Ignis. Each episode will focus on and allow us to play as the corresponding character. Only Episode Gladiolus has a confirmed release date however, which is slated for March 28.