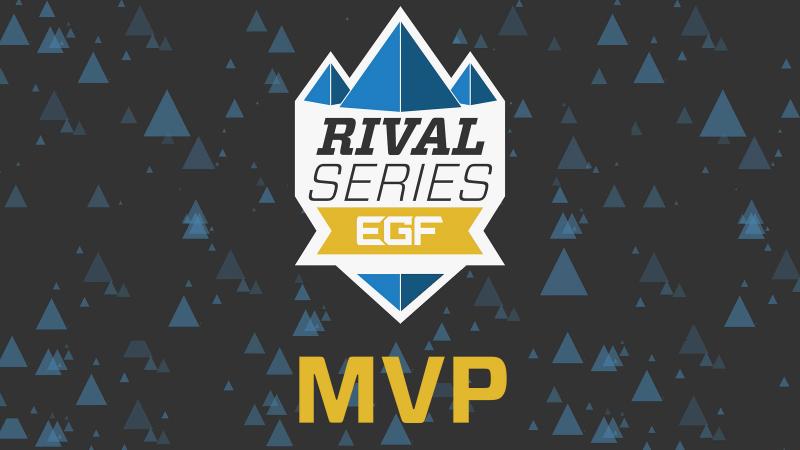 This Fall, EGF launched the first season of the EGF Rival Series with 8 colleges from across the US. Ultimately, Stony Brook University out of NY took 1st place in Overwatch, Hearthstone and League of Legends followed by Boston University and University of Delaware in second place.
You can check out the highlights and full matches from the series on our YouTube.
If you're interested in being part of the next series, you can apply here.
Throughout the first series we saw incredible play from every team so we wanted to start a longstanding tradition in both esports and traditional sports by recognizing a community picked MVP.  
Based on peer nominations and consideration based on the criteria of community involvement and impact as individual on their team's competitive performance here are the 4 finalists for the EGF Rival Series MVP:
Name: Cheng "Lotzz" Pan
School: Stony Brook University
Game: Overwatch
Role: DPS
Year level: Senior
Cheng "Lotzz" Pan is a senior at Stony Brook University who took first place in the first EGF Rival Series and expects to graduate next year. Cheng, an Information Systems major plays the DPS role for Stony Brook's Overwatch team. Cheng is a meme connoisseur who made the team in the Fall of 2016. After graduation Cheng plans to get into IT.
Name: Christopher "CrystalBirb"  Muñoz
School: Stony Brook University
Game: Overwatch
Role: Support
Year level: Junior
Chris, a junior at Stony Brook University majoring in Studio Art, and planning to graduate in 2018 joined the SBU Overwatch team in Fall 2016 as a support where, despite their short tenure together, they made the Tespa Overwatch playoffs. Chris has been playing FPS games since TF2 and he brought that experience to competitive Overwatch starting in season 1.
After graduation, he plans to attend graduate school for Graphic Design. Chris has been on the Dean's List since Spring 2015 and was given an "Excellence in Graphic Design" award in 2014 at Shoreham-Wading River. In his downtime, he enjoys drawing, composing music, and casual bird watching.
Name: Ronnie "TROLLOLOumad" Chung
School: Stony Brook University
Game: Overwatch
Role in game: DPS/Tank flex
Year level: Junior
Ronnie "TROLLOLOumad" Chung is a third year Technological Systems Management (TSM call it) major at Stony Brook University where he plays for the SBU Overwatch squad as a DPS/tank flex. He joined the newly formed team in Fall 2016.
Beyond the SBU Overwatch team, Chung is involved in the community as part of the Chinese Association at Stony Brook (CASB) participating in cultural events around campus. After he graduates, he plans to do IT/Systems Management looking for a managerial position in his career.
Name: Dennis "yell0w" Wu
School: Boston University
Game: League of Legends
Role in game: Mid laner, shotcaller
Year level: Sophomore
Our final MVP candidate is Dennis "yell0w" Wu, a second year Computer Science major at Boston University. After climbing to challenger in high school, Wu joined the BU League of Legends team as a freshman in the Fall of 2015 and now shotcalls for the team from the mid-lane position.
Wu is also the League of Legends coordinator at the school's PC Gaming Club and After hopes to join a company like Riot Games as a programmers after graduation.
Place your vote for EGF Rival Series MVP. Voting is open until 1/24.
The next Rival Series starts in March in 4 regions, if you'd like to take part, let us know by applying.