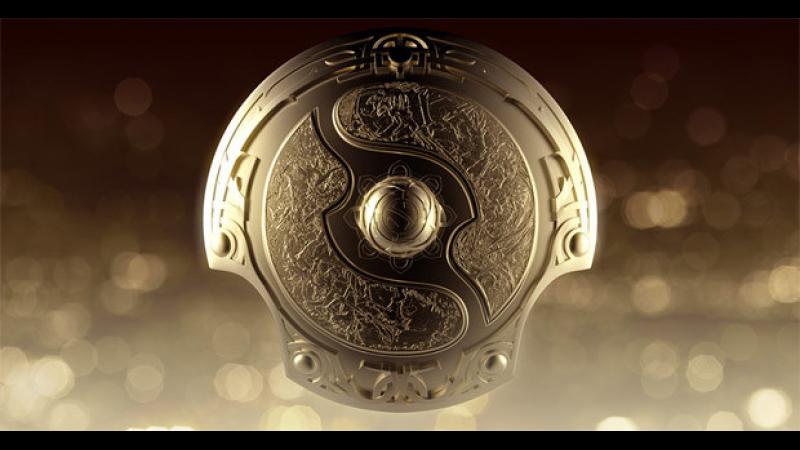 The dust settles.
With only one more day of group stages to go, we're starting to see who will make it to the Upper or Lower Brackets of the main event. While all teams get to compete in the main event, teams in the Upper Bracket have the noticeable advantage of having a "second chance" in the tournament. While a team that loses in the Lower Bracket is removed from the tournament, Upper Bracket teams are given a second chance by being knocked down to the Lower Bracket and get to continue to participate. If there is a tie along the Upper and Lower Bracket divider, more games will be played.
The current rankings, as of July 29th:
In Group A, LGD Gaming and Team Secret are guaranteed a spot in Upper Brackets for being in the lead with 14 points (3 series wins and 1 tie). Depending on the result of the series between C9 and compLexity Gaming - which will be the first game of stream two - either one has a chance to secure their spot in the Upper Bracket. There is also a chance compLexity gaming will have their score tied with MVP.Phoenix, depending on coL's matches against Team Secret. Should that happen, the team might be put into tiebreakers to determine Upper Bracket. MVP.Phoenix's only hope to get into the Upper Bracket is to win the series against Team Secret, finishing with 8 points, which could lead them going into tiebreakers with compLexity gaming. Fnatic has to hope they win against LGD and that coL loses against C9 so they can go into tiebreakers. Na'Vi and iG, both with 3 points, will go to Lower Brackets regardless of the matches today.
In Group B, the points are more evenly spread. Some of these teams also have two more teams to face today, so there is a possible 6 points available to teams. CDEC and EG will most likely be in the Upper Brackets thanks to their lead, especially EG because their only series left is against CDEC which wouldn't affect their standings much. MVP.Hot6ix will probably be in Lower Brackets even if they won both series against Newbee and Team Empire, as the other teams would have to have scores that fall heavily into their favor. Depending on how these matches go, there may be a lot of tiebreaker matches today for the middle range teams.
But enough speculations; here's a quick recap of Day 3:
Highest GPM was 792 with Empire.Silent's Gyrocopter against EHOME

Meanwhile, Secret.Arteezy topped LGD.Maybe's average GPM with 627

Tusk has been picked less - instead, it's Queen of Pain and Gyrocopter who are in 54 and 52 games respectively. Dark seer is also making a comeback in the meta

C9 and CDEC won all their games yesterday (4-0) and walked away with 6 points total.

Techies have been played 4 times so far with a solid 75% rate, and the only teams who have played it are Secret and coL

Three rapiers were bought yesterday - all in the same game. In game 1 against iG, MVP Phoenix.QO decided to go all out with two rapiers on his Ember Spirit, and MVP Phoenix.kphoeii decided to follow suit on his Gyrocopter
And below are my picks on must-watch games.
Secret vs. coL (Game 2)
Unconventional mid lineup and techies pick. The two teams were talkative during the match, and there was some fountain-diving in there. All I can say without spoiling anything is that Secret.Zai is such a good player.
C9 vs. iG (Game 2)
Tobi goes a little bit crazy when his favorite hero is picked, and this is one of the games that casting makes a game perfect. Will iG's unconventional lineup pay off? You'll have to find that out yourself.
If you don't mind super long games: MVP Phoenix vs. iG (Game 1)
This game was too intense, even Dota 2 couldn't handle it and crashed for about a minute. The first blood showed the perfect coordination of iG, but you can also see how MVPP strikes back.
Today makes the last day of group stages, and although there are less matches scheduled for today, there may be tiebreakers in the late afternoon. So stay tuned throughout the day with Dota 2's official website.