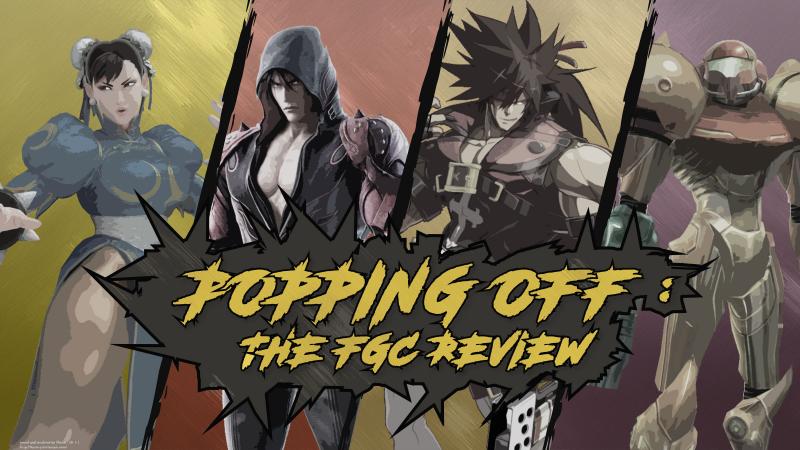 Earlier this week the eight games to appear on this year's Evolution Fighting Championships (EVO) were announced, and while there were some expected names on that list, there was a surprising amount of love shown for anime fighters this year. Dragon Ball FighterZ, BlazBlue Cross Tag Battle, and Guilty Gear Xrd REV 2 are all getting some time in the limelight, thanks in part due to the buzz generating around the first two and the stellar performance of the latter in last year's EVO.
More surprising, however, were the absences from the list. With only eight slots for prime time, there were bound to be tough cuts, but I don't think many expected those to be quite so stinging: King of Fighters XIV, source of one of the best grand finals in recent memory at EVO 2017; and Marvel vs Capcom: Infinite, the not even six-month-old release from one of Capcom's more storied franchises, and a longtime cornerstone of EVO. In the case of Marvel, the omission is particularly shocking, if not so surprising, between the series' legacy and the game's nearly infamous road to release.
(numbers taken from steamcharts.com on 02/08/2018, reflect PC players only)
With the announcement, MvC: Infinite finds itself at a strange crossroad: championed by a smaller set of engaged players including the likes of SonicFox and FilipinoChamp, but nearly forgotten by everyone else. The game lost much of its audience of team-based fighter fans to Dragon Ball FighterZ, and now the largest fighting game stage on the planet. While that could well be a death sentence for the game, the series of events evoke a similar set of circumstances that arguably revitalized a game and community and took it to new heights.
Back in 2013, with a brand-new title on the horizon, Nintendo looked set to send Super Smash Bros. Melee to retirement after a long run in the competitive scene, making the call to keep the game from featuring in EVO's lineup. The move made sense: after more than a decade on what had long been considered obsolete hardware, common sense had implied the game had already outlived its shelf life, and in every other case a well-made game would ride off into the sunset and live off of nostalgia. This time, however, the decision was met with a wave of blowback from an active, outspoken Smash community, and, against all odds, a grassroots online campaign not only made the typically stubborn Nintendo reverse course but sparked a movement unseen in gaming and esports to this day. Supported by a newly found worldwide streaming audience, that campaign to bring back Melee inarguably was the main cause for competitive Smash's future success, creating an audience that not only bled over into 2014's Smash for Wii U, but kept Melee one of the rare legacy games that overshadowed its successors.
(Image of EVO 2013 floor at Melee Finals. Pulled from event archives.)
It's certainly a different landscape in competitive gaming, and MvC:I doesn't have the same decade-long run of near-universal adulation that Melee did, but it almost feels like the pieces are in place for Marvel to have that same run. Beyond Capcom's missteps, the franchise is still largely well loved, and Infinite has had some strong showings in both competitive play and beyond. Shortly after the game's release, a first to 10 set between SonicFox and FChamp marked not only a "crossing of the streams" of new players vs. old, but was proof of concept of how fun high-level play could be to perform and watch. Time has largely validated all the claims about the game: questionable decisions from the publisher, ill-advised quotes,  and Marvel aside, the game seems strong enough to support itself apart from the negative backlash.
While it's more than reasonable to feel that this is karma coming back to bite Capcom for their egregious mistakes in handling Marvel vs. Capcom: Infinite, history has indicated that a passionate enough audience for a good enough game can defy reason, and create moments and change courses that stand beyond our expectations. It now falls on the corps of players, tournament organizers, and fans to determine the fate of Marvel vs Capcom: to rise beyond its ignominious beginnings to become something greater, or to be an underwhelming swan song for one of the most revered franchises in gaming.
EVO 2018 stands as that fork in the road. Where does the path go from here?