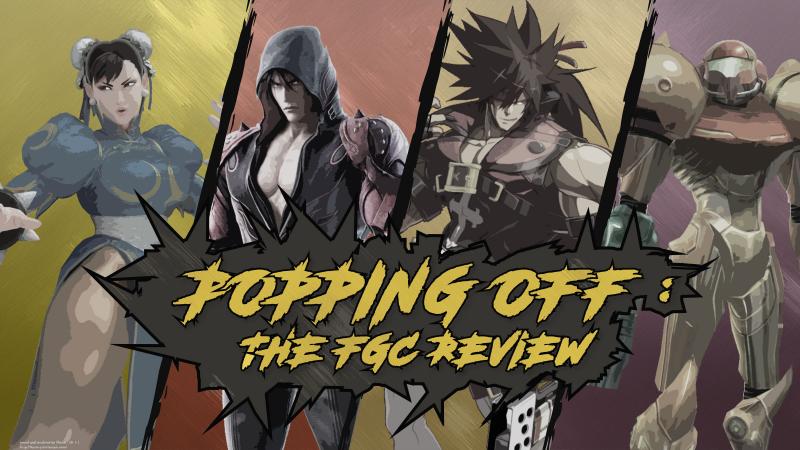 First things first, let's get to the real reason y'all are here: Last weekend's two major announcements that took over conversation in the fighting game community.
Pizza Time
The Eleague Injustice 2 World Championship saw the bullet hell of Dragon's Black Adam dominate the competition, a statement victory which was immediately overshadowed by a trailer for some new characters, of note the Teenage Mutant Ninja Turtles. The presence of ninjas played against everyone's expectations and may have broadened the audience for the game's upcoming Ultimate Edition.
Throughout the week, Ed Boon and Netherrealm Studios had been conditioning the public to expect an announcement, with some hints dropped such as Boon tweeting a pic of MK heel (and face-eater) Mileena the day before the tournament. These all proved to be effective red herrings, the crowd brought to their feet in complete surprise with the shot of Rafael in a trenchcoat. While there has been some criticism online about denying yet another slot for a potential DC character, the inclusion of Atom and Enchantress are some cool, atypical picks to represent DC, and with the comic book histories of the just-released Hellboy and TMNT it'd seem that Injustice is paying a more than respectable homage to the medium, a move that might help the game steer clear of any shell shock for year two.
Tekken 7 Is Anime Now
The other major announcement occurred the day after at the Tekken World Tour finals. A tournament that saw series vet Qudans shock the world and becomes the team EchoFox hunter. At the tournament longtime director Katsuhiro Harada made an appearance to talk about upcoming updates to Tekken 7 and fixes for its maligned online modes, giving only a "Merry Christmas" as he left the stage. This, of course, was a setup for the reveal for a character that might've been more out of left field than even the Turtles:
Outside of Smash (and I guess Ehrgeiz for all us old timers), Final Fantasy characters have typically stayed in their lane. To not only feature a Final Fantasy character, but FFXV's sword-wielding, teleport dashing main protagonist Noctis, was a decision that was met with a lot of surprise and some bemusement (shown plainly by no less than TWT commentators Aris and MarkMan). To be sure, the community would've been more on board with a more popular choice, such as series veteran Lei Wulong or Yakuza's Kazuma Kiryu, but the trailer might be what helps sway opinion, as it showed off what might become a popular stage with a ton of character (and Chocobos!) in the Hammerhead Garage as well as some interesting looking gameplay from the young Lucian prince. For a series that has a history of bizarre characters and a game that already features a Capcom character – Akuma – and a soon to arrive SNK boss in Geese Howard, a super anime kid decked out in all black with a fancy sword isn't going to break that suspension of disbelief.
As of the time of writing, the Capcom World Tour is winding down its North American Regional finals for Street Fighter V, and rumors and photos flying around from the scene in Boston indicate that some of the potential characters coming up for Season 3 might be hiding in plain sight. With sakura petals dropped onto the stage and some artwork on site showing the likes of Crimson Viper and Fei Long, are these clues to be taken at face value, or a diversion to hide away something more…unexpected?
Thanks for joining to #RedBullBattleGrounds for all world warriors!! ;D and Thanks all operation staff @redbullesports @RedBullGames !

I'm really looking forward to seeing you at Capcom Cup in December 8-10!! pic.twitter.com/ItkzkFu8qd

— Yoshinori Ono (@Yoshi_OnoChin) November 19, 2017
With the recent weeks trending against everyone's expectations, I'll put my money on something interesting coming out of the woodwork soon enough.