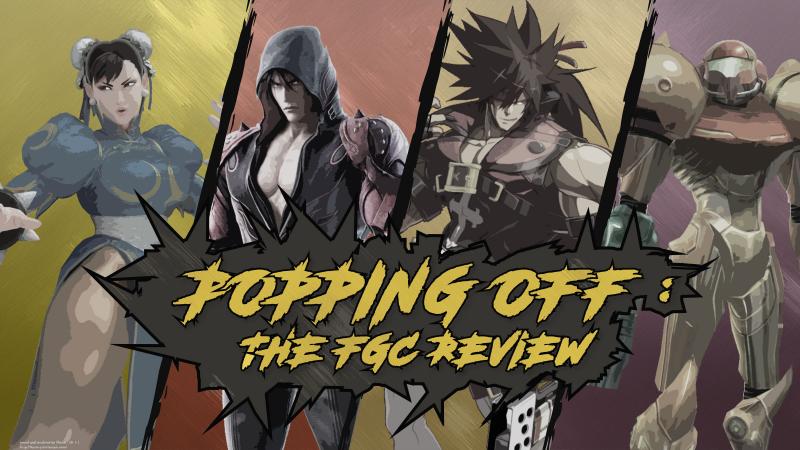 Hot on the heels of DreamHack 2017 in Austin, a lot of interesting stories have built up around the fighting game community. Notably, America's dominance in Street Fighter V (with half of DreamHack's Top 8 representing the USA, including Panda Gaming's Punk, winner of both DreamHack and NorCal Regional tournaments); top tier characters being strangely absent in later rounds of the tourney; and Melee's tournament champ Hungrybox pulling off a heel turn and taking the tournament via timer scam. That said, there was a less competitive event that didn't feature top players that managed to catch some attention and may be a blueprint for the best way to crack the notoriously tough shell of the FGC and bring in interest from new players.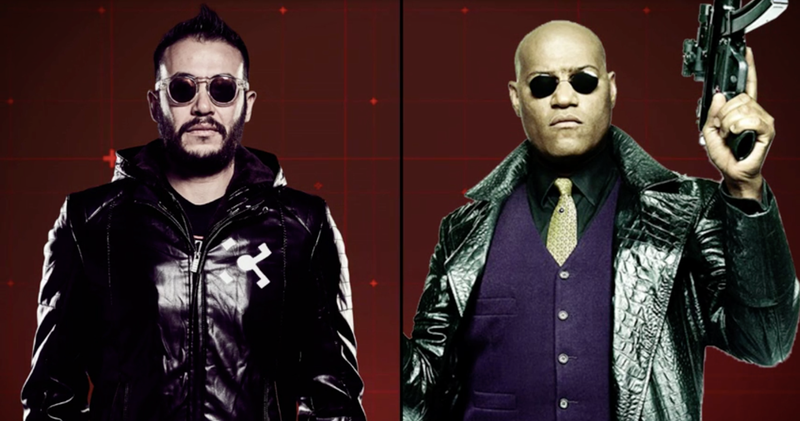 Fighting With The Stars
ELeague hosted a celebrity Street Fighter tournament on their usual timeslot on TBS last Friday. In the place of big names such as Daigo, Justin Wong, NuckleDu, and Gootecks were names a bit more familiar to the general audience: Shaquille O'Neal, Reggie Bush, Lupe Fiasco, and WWE's Eva Marie, who battled it out for pride and charity. With Lupe being the only one of the four with any real experience with the game (notoriously playing and beating Daigo last year in a match that may or may not have been staged, as well as featuring a Capcom Pro Tour exhibition at the release party for DROGAS Light), it shouldn't be any shock that he won the tournament. The tournament was overall a bunch of light-hearted fun: Shaq getting an assist from Tasty Steve to beat Eva Marie, hype commentary from Sajam and Rip, and some amazing photoshops of Gootecks' transformation into a Matrix side character. It may not compare to the big stage of EVO, but the event did illustrate an interesting plan that has worked in the past to bring in players for popular series like Call of Duty and Madden.
The Wall
The FGC is notoriously insular, more so than communities for games like League of Legends and EVE. The community has traditionally scoffed at the idea of competitive fighting games being classified as "esports", something that has only contributed to the FGC's most popular knock: its massive barrier for entry. Getting involved in a local community or trying to help build one up is a challenge that looks far more daunting to a newcomer than it does fun, and therein lies the problem that can be addressed by events such as ELeague's tournament.
Like so many other communities built around a game or art, there's a value placed on authenticity. For all the people that'll come and go or just be involved for publicity or a quick buck, respect is reserved for people who put in the time, effort, and passion. It's as real for Smash and Guilty Gear as it is for hip hop and basketball. That devotion is what makes these groups special, but it can also build up a nastier side: one that sees newcomers as frauds and questions anybody who's never held a fight stick or didn't get their start in Street Fighter II. If you're not good enough to place in tournaments or have a reputation of not caring about the community, you're insulting and offending the community. It's an unfortunate truth that played a part in dragging fighting games to the dark ages in the early aughts.
How to tear down the wall
The approach to this issue feels different this time around: though some may have tuned in on name value alone it's not the matter of how big the names are on the stage. Rather, by bringing in names people are familiar with who they know have no experience, there's a bit of a vicarious experience going on: by seeing these people who have no clue what a cancel or an option select is get on stage and have fun playing the game, the average viewer might see that and consider that they might have that same good time with their friends. Much like professional footballers playing FIFA or Snoop Dogg playing against Zac Efron in Battlefield 1 (with Wiz Khalifa as their mutual "benefactor", it's less about the skill and prestige and more about having a good time. That's something the FGC could stand to benefit from.
On the other hand, it's a very fine line to walk to keep from being a gimmick. While catering to a new audience is key, there's a lot that could go wrong and give the impression that groups like ELeague are just making a play for ratings or cash. With a more public eye and a cast of FGC luminaries who welcome the general public with open arms instead of keeping them at arm's' length, there'll need to be more effort put into retaining members long term, including continued focus on new members, coaching, and creating more inclusive events for lower and mid tier players with less experience. By doing this, however, the FGC at large can learn from past mistakes and continue to grow.
By embracing the transition to mainstream esports instead of holding on to some false semblance of "street cred", there's potential for better long-term growth for the community. With 2017 being a year chock full of amazing fighting games, it's as good a time as any to let unfamiliar players and underrepresented groups of people in on the fun. By building a group that is more novice-friendly and willing to teach, that can inspire a new generation of fighting game fans that can carry the genre into the next generation.
Let's just make sure we don't take Shaq-Fu with us.