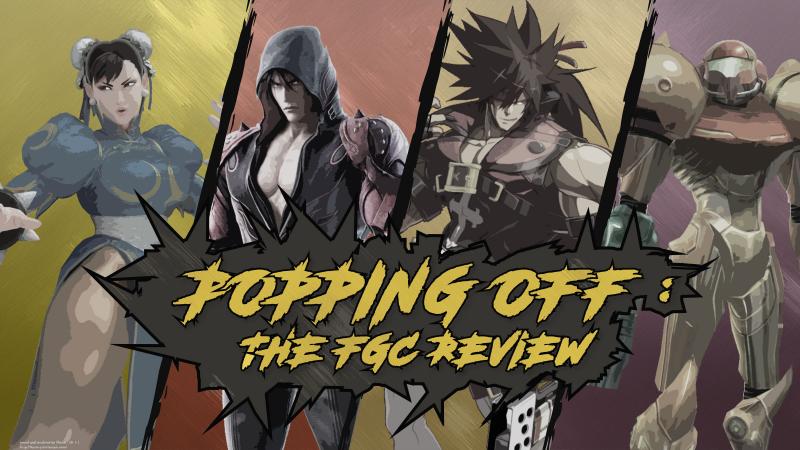 2017 may be considered a highwater mark in gaming, from both a technical and cultural standpoint. The year saw titles such as Cuphead and Nier: Automata, and Zelda: Breath of the Wild took hold of massive critical and financial success and the public eye was set upon esports and gaming cultures like never before (for better and worse).
That wasn't lost on fighting games either: major titles such as Street Fighter and Tekken saw progression, niche titles the likes of Injustice, Guilty Gear, and Under Night In-Birth gained broader renown and larger player bases, and even the titles that drew derision and ire like Marvel vs. Capcom: Infinite managed to at least prove to be entertaining and fun to play.
2018 may just be even better.
With a massive amount of expectations for several games announced for 2018 releases, there looks to be no shortage of fighters to choose from. However, what separates this year from the genre's apex in the 90's is that the majority of those games look to be, put plainly, good, and could cater to audiences that aren't typically into fighting games. We'll take a look at some games of interest (and a few potential hidden gems) that are going to be dropping soon.
Dragon Ball FighterZ
As soon as the game was announced last June, there was an immediate impact made in the fighting game community. In the span of one month, developer Arc System Works managed to steal the thunder of Capcom and yet to be released Marvel vs Capcom: Infinite thanks to the announcement of DB FighterZ and another entry on this list. In the months since there's only been reason for optimism and great expectations for this to potentially be the best Dragon Ball game to date.
With a large cast of strong characters spanning the history of the series being available right out of the box, the game has appealed both within and outside of the FGC to build interest, and between public betas and a constant online presence of trailers, combo videos, and some amazing highlights showing off the care and attention to detail given to the series's roots, Dragon Ball FighterZ looks poised to be not only ArcSys's most successful release in their vaunted history, but a game that could establish itself everywhere from the tournament scene to college campuses and living rooms worldwide as soon as it drops at the end of this month.
Street Fighter V: Arcade Edition
2017 was the year of Sisyphean achievement for Capcom. For every step the company took forward (Marvel vs Capcom: Infinite's gameplay, Street Fighter V's Season 2 additions, the idea of Ultra Street Fighter II for the Switch), there were at times baffling decisions made that would hold it back (everything else surrounding MvC:I, the hundreds of Chun-Li costumes, and the execution of USFII for Switch).
Arcade Edition looks to be the thing that finally gives Capcom a break from having to push that boulder up the hill. Taking a different approach in practically every regard from the gameplay to the UI to DLC announcements, Yoshinori Ono and the rest of the dev team seem to be hitting their stride at a key moment for SFV. Rather than obscure which characters could be expected through a span of several months, all the characters set to appear throughout Season 3 were given the limelight. Training mode seems to be more robust than ever before, with some much-needed tools making it easy to see frame advantage, recovery, and other key factors in the SFV meta. On top of that, many of the changes and additions made in-game, including new V-Triggers for the entire cast and the customary Capcom tweaks to balancing, seem to be well thought out and intended to make the game more fun to play, with some creative uses and flashy combos already being put on display through social media.
Many players would say that past Street Fighter games truly found their groove after their third updates (SF III: Third Strike & SF IV: Arcade Edition). Could the same be true for SFV? We'll find out starting this week.
BlazBlue Cross Tag Battle
The second entry from ArcSys that has made waves, BlazBlue Cross Tag Battle might have been the biggest surprise dropped at 2017's EVO championships, and boasts a cast and system that might cement the game as the "Super Smash Bros." of anime fighters.
Combining characters from ArcSys's BlazBlue, Under Night In-Birth, and Persona 4: Arena games with the cast of Rooster Teeth's magical combat girl series RWBY immediately seems like a peanut butter-chocolate level pairing, and the game's tag mechanics and familiar but not one-to-one gameplay looks to keep players familiar with BlazBlue on par with their existing skill level and knowledge while creating some new caveats. While less has been shown off about the game apart from its massive 40-character roster (half of which may be DLC), the inclusion of an engaging, off the wall story mode and some beginner-friendly tutorials could help the game find a wider audience outside of its niche and put ArcSys one step closer to its perceived goal of global domination (well, at least in the world of fighting games).
Fighting EX Layer
For a game originally announced on April Fool's Day and whose claim to the cultural zeitgeist begins and ends with Skullomania, Arika's return to fighting games after years in the shadows was a bit surprising, even if it hasn't set the world on fire quite like the rest of the competition above. That said, the game looks to be catering to the purist and long-time fans of the genre, returning many original characters from the Arika developed Street Fighter EX series and implementing the gem-like Gougi system that could see different strategies being implemented for characters on the roster.
It doesn't appear likely that the game will sell a whole lot of copies in competition with the Capcoms and Namcos of the world, but the aim doesn't appear to be that: rather, it looks to be a title that hangs around for years in the competitive community, and a deep cut that might find its way to best of lists, even if it's not a chart topper.
Rising Thunder
I hesitated at first adding this to the list, but for what it was, what it could be, and how improbable its climb back up from development hell was, it at least feels appropriate to give Rising Thunder a moment in the sun.
Back in 2015, a small studio known as Radiant Entertainment, comprised of FGC names such as EVO founders the Cannon brothers and commentator/game designer/community icon Seth Killian put together Rising Thunder: a free-to-play fighting game with a remarkably simple control scheme wrapped in a robot fighting sheen. Loadouts of one-button special moves could be chosen before and between matches, each with their own specific cooldown timers, and each character had access to a unique one-button super that didn't feel too overpowered. In short, it looked like it was introducing the more interesting aspects of MOBAs and Call of Duty to create an easy to learn, difficult to master fighting game, and the community was receptive of it, with high-level competitive players like Filipino Champ and fighting game neophytes alike picking up the game in alpha.
It's ironic, then, that League of Legends dev Riot Games picked up the company and summarily shut down the game in early 2016.
Fast forward to the last weeks of 2017, when out of nowhere a Reddit post breathed new life into the game with the announcement of Rising Thunder: Community Edition. While no new characters or features are going to be added into the game by Rising, the source code is being rolled out along with the game to allow for online play with matchmaking and the potential for the community to improve upon it over time. It's still up in the air whether the newly minted open-source fighter will see the same levels of adoration and popularity it once did, but the game's simplicity still stands out as a great introduction to fighters as well as a fundamental-driven 2D fighter for those familiar with the genre.
With the resuscitated game being re-released in January, it'll be interesting to take note of how long the game can draw breath.
Curiously, the list above details games that are largely being rolled out in the first quarter of the year, which leaves a ton of room for the remainder of 2018. That fact leads me to believe that, with plenty of time for interesting changes and announcements to yet be made, this year has the potential to be the best the fighting game has seen in a long, long time.
Is there anything you'd add to this list? Something you feel is flying under the radar that could make waves over the new year? Feel free to comment below!