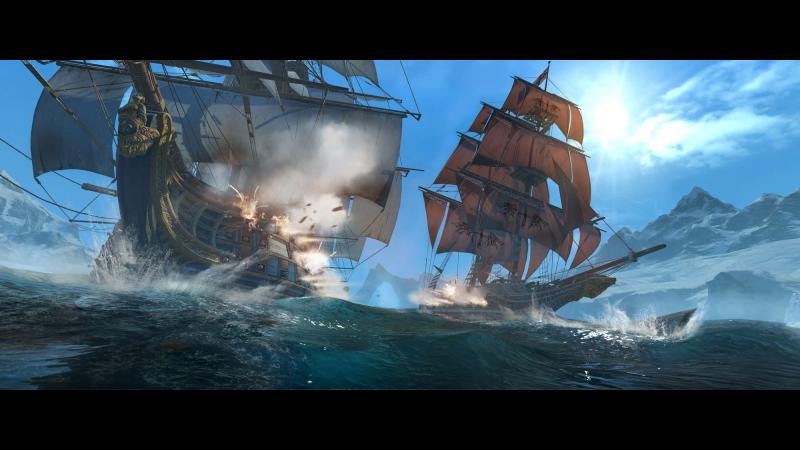 The first quarter of gaming shall soon be wrapping up. As we approach March, we await a decently sized line-up of releases, re-releases, remasters, and a just a good bit of fun. Though March will not be as big as February, let's take a look at what's coming up next month, and what we loved about February.
Final Fantasy XV

Perhaps one of the biggest names in Final Fantasy, largely due to how many times it was pushed back, Final Fantasy XV, is finally coming to the PC. Despite the aforementioned stalled release date of the initial game, FFXV has come out on top as one of the most played games of 2016 and 2017. Now, almost two years later, PC players will finally get the game. PC players also get an interesting twist. A new body piece that resembles the famous (or infamous?) gear of Gordon Freeman from the Half-Life series. No, this does not mean Half-Life 3 is confirmed (or does it?)
Final Fantasy XV will release for the PC on March 6, 2018.
Kirby Star Allies

If you don't like Kirby, or haven't played a Kirby game, but own a Nintendo Switch, then you should really consider picking up Kirby Star Allies. Kirby Star Allies feature that same old Kirby side-scrolling, platforming gameplay that made the game popular but with a twist. In addition to sucking in and taking control of enemy abilities, Kirby can now befriend enemies and bring them along on the side-scrolling adventure. Players can choose to play solo and have the enemy-turned-friend characters act on their own with the game's AI or, they can co-op the game with actual friends, making for a new kind of Kirby co-op adventure. It's a very cute game, as is the case with most Kirby games, but cute as it is, it still looks fun and challenging.
Kirby Star Allies arrives on Nintendo Switch March 16, 2018.

Assassin's Creed: Rogue Remastered

Perhaps one of the more decently-received Assassin's Creed titles of late, Assassin's Creed: Rogue is getting a fresh coat of paint soon. Set in colonial America, Rogue was arguably the better of the games released during the last generation of consoles, praised for an engaging story, an interesting lead character, and new tactics and mission designs, Rogue seemed to set a high bar for Assassin's Creed games.
Rogue is receiving a nice new 4K remaster for PS4 and Xbox One and will be available March 20, 2018.
Agony
Of all the games coming out in March, why would I pick Agony to look forward to? There are a couple reasons. First off, I covered a ton of other games in my other Look Ahead article (go check it out). And secondly, and more importantly, Agony looks incredible. In case you haven't been paying attention to the games coming out, allow me to enlighten you. Agony is a Survival-Horror video game created by Madmind Studio. Players take control of a Martyr, condemned to hell. However, the player possesses special abilities, including one that allows them to take over the mind of a demon. The game is very much in the realm of Amnesia: The Dark Descent, in that it doesn't seem as though there is much fighting back against demons, but there is plenty of hiding, breath-holding and (my favorite) puzzle-solving.
Agony is set to release at the end of Q1: March 30, 2018.
A look back at February:
Metal Gear Survive was perhaps both the most anticipated, and most dreaded game of February. Receiving mixed reviews and opinions due to Hideo Kojima not being at the helm of its production, yet still using the Metal Gear name. Overall, the game seems to be doing well, receiving a 7 out of 10 so far on Steam. However, the game probably could have received an 8 out of 10 if it didn't want you to pay $10 for a new save slot instead of deleting your old save. The "saves" actually double as character slots as well, much like some MMOs do, and in order to get more character slots, you need 1000 survival coins. 1,150 survival coins cost $9.99. So, yeah, Microtransactions.
Payday 2 has reached the Nintendo Switch in a rather odd move. Personally, I was a little skeptical about this move. It seemed kind of strange to put something so seemingly intricate as Payday onto a small console like the Switch. Yet it seems that Starbreeze Studios got away with it by porting a version of the game that is 8 months older than the PC version. Still a strange decision on part of Nintendo, Starbreeze, and Overkill Software, to me.
The Secret of Mana Remake doesn't seem to be impressing those fans of the old-school classic. The game, originally from the SNES-era, received an all-new graphical update and engine and had some people hoping to relive their childhood. But, as nostalgic as the game is, it still doesn't seem to be putting out those high ratings most were hoping for, only receiving about half of a full score on Steam, Polygon, and PC Gamer. However, the good news is that even with this not being the greatest update, there are still rumors that "Seiken Densetsu 3" or Secret of Mana 2, in America, maybe getting the same treatment. As a Seiken Densetsu 3 fan, I certainly hope so.
With Q1 slowly wrapping up, Q2 is just around the corner. With some pretty interesting titles on the horizon: Vampyr, BlazBlue: Cross Tag Battle, God of War--it'll be here just before you know it, and, hopefully, it'll be amazing.