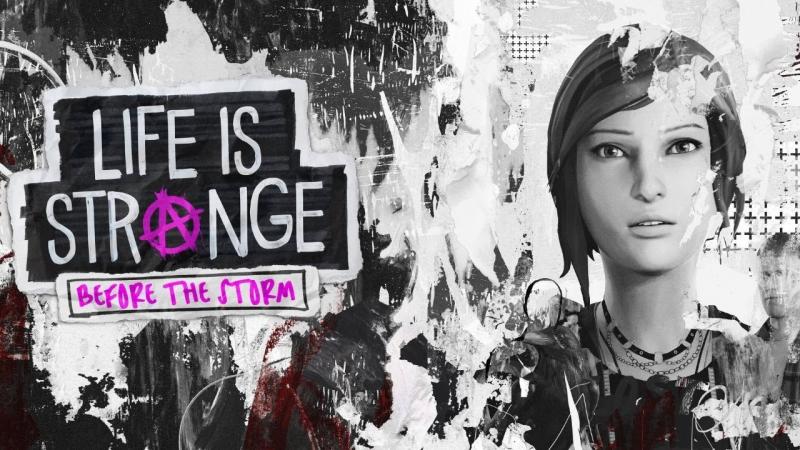 Life is Strange and its prequel, Life is Strange: Before the Storm, follow the stories of Max Caufield and Chloe Price, two best friends fated with tragedy at every turn imaginable. If you have played all of the episodes thus far, then you know the unfortunate events that plague Max and Chloe and the supernatural adventure that makes them who they are. Their adventures test their bond as the universe seems to continually tear them apart. The final episode of Before the Storm, "Farewell," shows how this friendship has been strained and how the universe has been against them since before the events of the two games.
The episode begins with 13-year-old Max and Chloe cleaning Chloe's familiar room. The scenery is bright since it is early in the day, but Max's tone comes off as down and sorrowful. It feels out of place at first, but it is revealed that her family is preparing to leave for Seattle in three days. Max feels the need to tell her, but Chloe sends them on a pirate adventure to relive their childhood memories after stumbling across a recorded tape and a map they made as kids. After having a fun day together, in my playthrough, Max finally told Chloe that she was preparing to leave for Seattle. Chloe reveals she already knew and was hoping to enjoy their time together before they would be separated. As the two reconcile this fact and prepare to enjoy the rest of their time together, Chloe's mother, Joyce, returns home to tell her that her father, William, has died from his injuries sustained from a car accident in the days prior (refer to the end of Episode 3 of Life is Strange). Three days later, Max, Chloe, and Joyce tearfully stand over William's casket before Max slips away, leaving Chloe behind without a word. Max sits in the back of her parents' car and looks back at Chloe as they drive away, bidding "farewell".
In this episode, Max's thoughts revolve around the memories shared with Chloe from their childhood. When she speaks, she comes off as very depressed because she is preparing to leave for Seattle, but it could also be because of the timing of William's accident. However, her feelings do not take away from the fun day with Chloe as they go on their pirate adventure. Chloe has nothing but excitement when she is with Max on their adventure. When they discover their time capsule, it is revealed how deep their friendship is, as you get a look inside what they thought of each other at eight years of age, piecing together a 10-year friendship.
The ending of "Farewell" is a body slam to the emotions. The events of the episode are no one's fault but rather that of the universe. At the end of Episode 5 of the original Life is Strange, Arcadia Bay is faced with a devastating storm after a week of supernatural events because Max was able to save Chloe's life in Episode 1. Perhaps the universe had been trying to pull them apart for an unknown reason, but the pair continually defied it by reuniting and overcoming all of Chloe's near-death experiences (i.e. getting shot, nearly being hit by a train). This episode could be the first instance of the universe trying to separate them against of their wishes. The end of this episode also gives Chloe very valid reason as to why she becomes angsty and defiant in both Life is Strange and Before the Storm. She has an adventurous mind in "Farewell" but it amplifies as she also gets rebellious and seeks to fill the void with her best friend and her father gone from her life. It is also worth noting that Max declares they will visit and write to each other, though, as evidenced by Before the Storm, Max is scarce with communication and totally absent before the events of Life is Strange.

"Farewell" overall fills in the gaps of what makes this complicated friendship so imperfect, yet perfect for each other. The game takes the conflict of "Man vs. Nature" and shows that things have been tense for a long time. The world around these two has been plagued by tragedy and turmoil the moment William passed away, setting a complicated series of fated events that challenge them. We'll see if these themes will continue in Life is Strange 2.