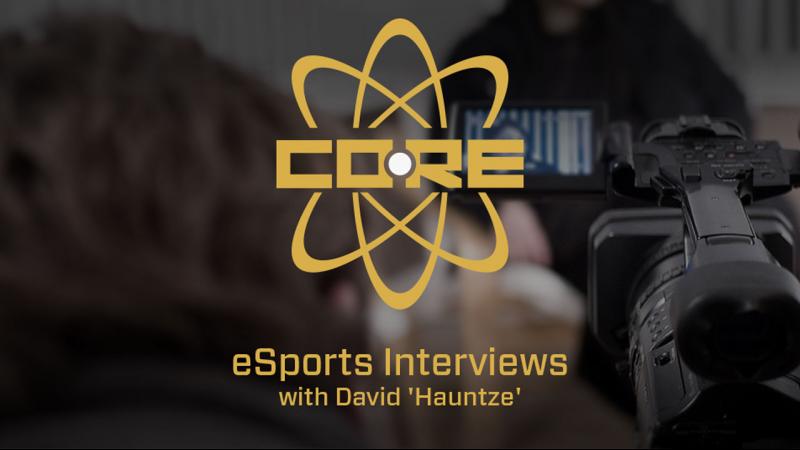 Hello all! Sorry for the lack of content recently, the Thanksgiving holiday has been a bit busy for me. This week I got to sit down with Shane and Irene from the University of North Carolina - Chapel Hill. The duo are the co-presidents of their club. As one of the leading members of the Tespa South region and event coordinators for the Clash of the Carolinas, I wanted to speak to them about their recent experiences with the club.
Since this was a duo interview, Irene and Shane's replies are marked with an I or S respectively.
 
Hey guys! Thanks for taking the time to talk with me, do you guys want to take a minute to introduce yourselves?

I: Hey, I am Irene, a junior at UNC-Chapel Hill and I only play ARAMs.

S: I'm Shane, also a junior at UNC-Chapel Hill and I don't only play ARAMs.

What are your majors?

I: I'm majoring in Graphic Design and Information Science

S: Computer Science and Chinese

How did you get into gaming and esports as an industry?

I: Well, all my friends play video games, and at first I was reluctant to start playing as well. But they were all very insistent, so I played a game with them and that was very fun and it is very interesting being part of the gaming community.

S: I remember that. That was fun last year getting you into League. But it's pretty much the same here. But I've always played games and got into the esports scene here through my friends who were also into sports. I fell into a leadership role at the organization because I wanted to inspire that enjoyment into other students here at UNC-CH.

What games are you currently playing besides ARAMs all the time?

I: I literally only play ARAMs all the time. I play Smash very occasionally, but that is the extent of my video gaming.

S: Smash Bros, League of Legends, and Fortnite, and Darkest Dungeon. A bunch of random single player games like that.

When was your organization founded?

I: It was established in 2011 and it got much bigger two or three years ago.

S: Something like that, it was before our time.

When did you become involved and why?

I: Last year after I got into League of Legends.

S: I got involved Spring Semester of my freshman year. The community was a big part of me getting involved. I lucked out because I knew one of my roommates when I first came to school here. Towards the end of the year, 6 out of the 8 of us were playing, some occasionally. There was an esports community presence that we were a part of due to other friends on campus. Through those connections, we joined the club because it is just more fun to play video games with other people you know.

I: Also the club runs LANs from time to time, and if you want to hang out with your friends for a weekend and they are all going to the LAN event, you're kind of forced to go as well.

What is your fondest memory with club?

I: We host an event called Gamefest twice a year, and it's usually a pretty big event where a lot of gamers from the Triangle Area, some from Greensboro, some even from South Carolina, come up and it's just a great time with everybody.

S: Same here. That's UNC's biggest event so it's a ton of fun. But the most fun community event that I attended that wasn't part of UNC was the semi-finals of League of Legends that we attended as our clubs together, David. Seeing Madison Square Garden full of League of Legends players was awesome.

Yea that was definitely a ton of fun. Doing the wave around the entirety of Madison Square Garden a few times.

S: It was definitely surreal.

How large is your officer board?

I: Right now, the Facebook group is approaching 1000 members. We have about 100 to 200 members who actively participate in meetings and events.

S: I would actually say closer 200 to 300 due to Gamefest.

I: We have 13 officers

What are your current goals for you club? What milestones are you looking to achieve this year?

I: We have a lot of events established from previous years, like Gamefest and LANs for individual games. One of our biggest goals for this year is to expand the esports community here. There have been multiple occasions where I have talked to people about the esports and they are surprised that there is an esports club here at the school.

S: Yea that's definitely a big tilter. Like when you're talking to gamers and they say "We have an esports club?".

I: It's especially sad when they are really into a game and they just don't know. I think it would benefit our club and our student body to increase awareness of our club overall.

S: Yea, definitely expanding our community awareness is important, so gamers on campus know that they have a place to go. So they can play with others, meet new people and attend events. Another goal, kind of a reach goal, is to build an event that reaches the entire east coast. We ran a major event 2 years ago called Clash of the Carolinas which called on multiple colleges in the North Carolina and South Carolina regions to come and compete. We even had some outreach in Virginia. We are trying to get that started again.

Does your school support your organization in any way, outside of club support?

I: That's gonna be a big no. Just because UNC-Chapel Hill is very known for our sports team so our policy on that is very strict. Our Computer Science department gives us a lot of support for our events though, but it is more geared towards the technology aspect of esports and less about the sporting aspect. We tried to establish ourselves as a club sport last year, but one of the biggest challenges we faced was the pushback from the administration. They told us that since gaming did not exert any physical activity, it was hard for them to consider us.

S: They also said that since we didn't have mandatory club dues as part of our club, and since they require it for club sports consideration, that did not help our case.

With university level clubs, we often have many struggles from social media impact to even get students to attend events, what do you guys struggle with most?

I: Definitely one of the biggest challenges for me is to get our members and students here excited about our events and esports overall. A lot of students kind of expect to have things fall in their lap and that is not really the case a lot of the time. We are trying to get our members more motivated as we continue to expand the club.

S: Yea, that is one of our goals as part of our community awareness and increasing our presence. There is a lot of diversity and a lot of things you have to do to capture all of their attention.

So in terms of that outreach, how do you outreach to new members outside of social media?

S: So our campus has a large community area called The Pit, it is very well populated during the day and many students walk through that area between classes. We do some things like advertising ourselves there, in what we call Pit Sittings, where we just stand there and talk to passing by students about our events. We also ran events there, like Smash in The Pit, for passing students to play and chill. Also looking to expand our social media presence to Snapchat and other platforms.

What has been important for you in order for you to expand?

S: Our officer board are all very passionate about getting students involved. Sometimes they just need some extra guidance on how to get that to happen, which is understandable since most of us haven't really done this before. There are also a few businesses in the area that are enthusiastic about our cause and have helped us with events and fundraising.

I: Social media is definitely a really crucial part of our organization. I know it seems very low maintenance, but since teenagers, especially college students, are on social media often. Even I check Facebook an unrecognizable amount of times a day.

Often things like officer transitions can often hurt the club in some ways due to the fact that it is a big change to the club. What efforts are you creating for long-term impact for your club?

I: Trying to be more responsive to the requests of others and increase communication overall. A lot of times before, we met via Discord and had very large Discord meetings with a lot of people talking over each other, which doesn't allow everyone to get a chance to talk. So we are trying to do more face-to-face conversation and individual meetings.

S: Another thing is increasing our infrastructure. Keeping documents, like Event Information, Sponsors, stuff like that, so we have tangible things to pass down to the next generation of officers. So that they know what they are working with and not starting over from scratch.

Do you have any plans for after graduation?

I: Maybe grad school.

S: Wanting to pursue Computer Science and working in the gaming industry, that would be the dream.