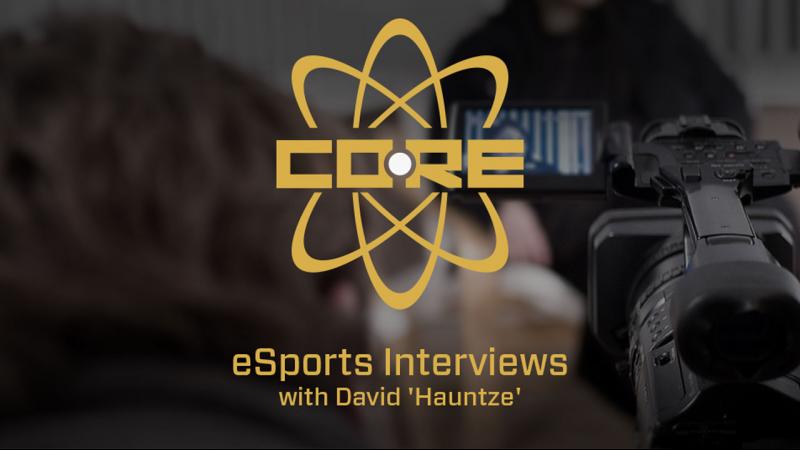 Welcome again to the Core Interview Series. This week I got the chance to speak to Vincent Mangubat, the president of the Video Game Tournament Club at the University of Delaware. As a recent graduate and former president of the club, Vincent was my successor and has done some great things for the club recently so I wanted to sit down with him and talk about his experiences so far.
Hey Vincent! Thanks for taking the time to speak with me, would you like to give a quick introduction to yourself?

My name is Vincent Mangubat. I am a junior studying Computer Science at the University of Delaware and I am the current president of Video Game Tournament Club.

So I know that you have been on some of the UD competitive teams, how did you get into gaming and esports as an industry?

I have memories, from before kindergarden, of gaming on the SNES and the Sega Genesis. For esports, I got into League of Legends during high school and got more involved with the esports community through that game and using Twitch.

Awesome, getting into gaming early is pretty great. What games are you currently playing?

I am currently playing Overwatch most frequently. I also competitively play a fighting game called Guilty Gear. I kind of wish there was more of a local fighting game community here which is why I have been attending more fighting game tournaments in Philadelphia, but that's what online is for.

So do you remember when was Video Game Tournament Club founded?

It was founded two years before I started at the University of Delaware. So about five years ago.

Yea, it was in my freshman year. When did you become involved and why?

I initially joined to take part in the multiple events they held. The first tournament I went to was a Hearthstone tournament and I was really only there for casual fun. From then on, I took part in the events that involved any of the games I played. Since I played games like League of Legends and Overwatch it was easy for me to join in the competitiveness of the club.

How large is your officer board?

We have a President, Vice President, Treasurer, Event Coordinator, Social Media Coordinator, an overall Esports Manager, and a Coordinator for each individual game, like League of Legends and Melee. We are looking to expand to more games this year like Rocket League and Heroes of the Storm.

Awesome, since you have so much structure built into the club, how does your club and school support your players/competitors?

Well I think you know about this more than I do. I know that we've been attempting to get school support for the past two years, since that was your major goal. Our university is well aware of our standing but many of the administration that we have spoken to do not have the resources to give us direct support. As a club, we get a lot of funds to purchase equipment, run events, and sign up our teams for tournaments, so we are doing very well on that end.

Yea, getting recognition from the university level is pretty challenging for most student groups. What are your current goals for your club? What milestones are you looking to achieve this year?

I am trying to appeal more to the casual audience this year. In the past, it did not seem like there was much reason for members to stay in the club outside of pure competitive appeal. Since we're the closest student organization to a PC gamer club, besides the fact that we have Smash, I feel as if our audience can be much larger. We are going more LAN gaming sessions this year and working closely with another gaming organization on campus, the Casual Video Game Club. Overall I feel like we can appeal to the student body better than we are now due to the resources and community that we have.

Awesome, so in the recent months what have you struggled with most? Has there been anything specifically challenging?

We struggle with maintaining active members. There are a lot of students on campus that play major titles, like League of Legends and Overwatch, and we need to develop incentive for those players to stay and participate. We often have a pretty great crowd for our first meeting after our Fall Activities Night, which is the main tabling event for all clubs on campus, but that interest often dies down quickly. I am looking to develop weekly online friendly matches in order to fulfill this need. Also looking to increase our Discord activity so people can stay connected and engaged.

What efforts are you creating for long-term?

My main priority is definitely looking to further develop teams here at the University of Delaware so that we always have an active roster for each game, like Rocket League and CS:GO. We have a really competitive community here that plays really well and we would like to see our players succeed.

Thanks for your time today Vincent, Do you want to take a minute to plug yourself or your organization?

Yea, you can find us on Facebook at www.facebook.com/UDVGTC. Look out for UD Dad Bods in the Tespa Overwatch Series.
Thank you for tuning into this week's Core Interview! UD's Overwatch team will be participating in the playoffs for the Tespa Overwatch Series, so keep an eye out for them, they placed first in the East Region!