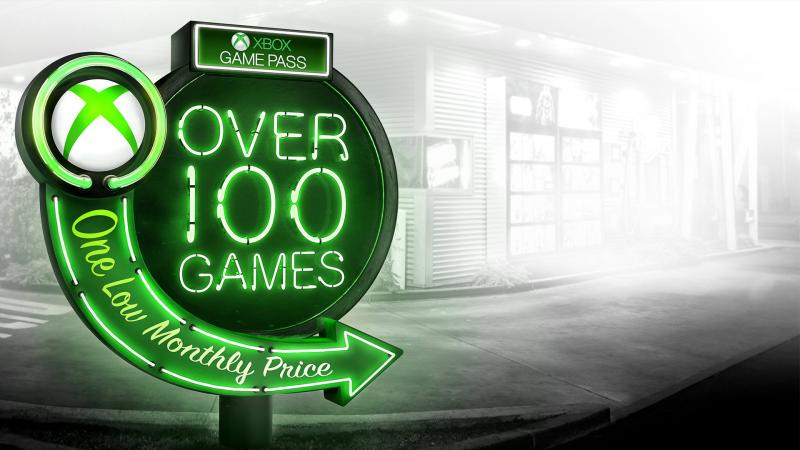 Microsoft's offers Xbox Game Pass, a monthly buffet of Xbox 360 and Xbox One games, at $9.99 per month. Up until recently, this service featured an older selection of Xbox One games to compliment the library of Xbox 360 titles, making the service seem a tad questionable unless you had a plethora of titles you needed to catch up on within the last decade. Coming March 20, Microsoft will now offer first party titles on the service, effectively putting a new release at a $9.99 price point versus the industry standard of $60.
While this is reflective of the streaming and subscription-based environment our entertainment has evolved into, what does this imply? Microsoft has thrown down a challenge to competing retailers that is offering all future releases at a value that is tough to beat. $120 can give you over 100 titles between Xbox One and Xbox 360 or give you two brand new games at $60 during the course of the year. For anyone that does not own an Xbox One, this could be the gateway to getting new gamers into the Xbox ecosystem and perhaps even purchase the powerful Xbox One X and make up the expense by subscribing to the service. The potential of Game Pass may also attract other developers to release their titles on Game Pass, possibly with exclusive or early releases.
The news is great for anyone that dedicates most of their gaming to Xbox, but what this announcement does not address is third party support. As someone that is playing games on a PlayStation 4, Nintendo Switch, and a gaming PC, the announcement is not enough to make me jump ship and buy an Xbox One for myself. If third party developers are funneling their games to near day one releases, then I would not consider paying for such titles on any other platform unless they responded with their own service (such as a substantial improvement of PlayStation Now). Also, Xbox is not my platform of choice because I have a gaming PC, with access to their console exclusives through the Windows Store or Steam. Microsoft can tap into a market that brings in millions of PC gamers by offering Game Pass on PC, but at the risk of losing potential console sales. Perhaps the largest issue that Microsoft has faced in this console generation is the number of exclusive titles. Sony has cashed in on an impressive and abundant selection of first party titles in 2017 and transitioning into 2018 with momentum and the surprise that is the Nintendo Switch is not helping Microsoft's position in the gaming industry. If the upcoming Electronic Entertainment Expo does not reveal jaw dropping announcements, Microsoft could be playing catch up for longer than desired.