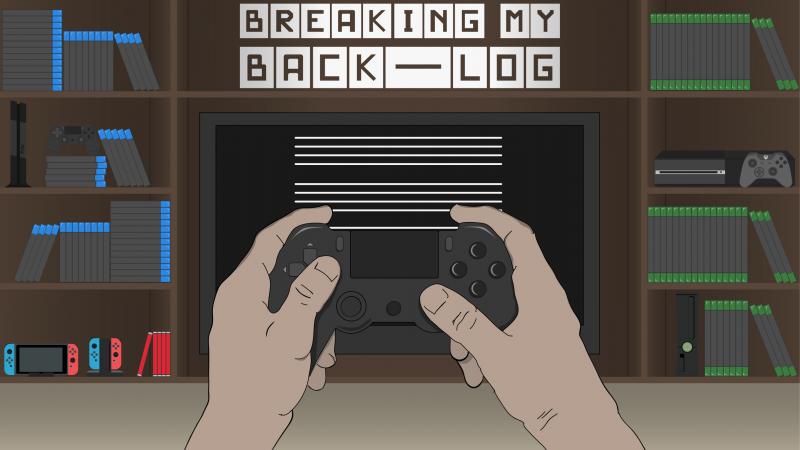 I know. FIFA '18 isn't exactly a game to constitute having been 'on a backlog', after all it came out about a month ago. However, the FIFA franchise has been absent in my library since about 2012, additionally, I've had a serious lack of decent couch competitive games. Last weekend I decided to remedy that issue. I went out and got FIFA, made sure to give it enough lead time to download, invited a few friends over, made a couple pizza, poured some adult beverages, and we had ourselves a good old fashioned FIFA tournament night to rival some of the better ones I [can] remember from college.
I'll quickly go over my thoughts on the game, including how well it works as both a couch co-op and competitive game.
Graphics
Picking up the game I immediately noticed how well it looked. The first time the game boots up, it puts you in the middle of a derby match between Real Madrid and Athletico Madrid. Quickly, Athletico goes up 2-0, then you watch as Cristiano Ronaldo (the cover player of FIFA '18) scores a goal. The cutscene ends shortly afterwards as a slide tackle goes awry for Athletico, and Real (Ronaldo) is awarded a close-range free kick. At this point you take over control of Ronaldo. The game progresses however well you play it (on the default Semi-pro difficulty) until the final whistle blows, for better or worse. My wife was watching me play at this point (sporadically over the top of her phone) and exclaimed "I didn't even realize you were playing...kinda thought you were just watching the game". That's how beautiful the game looked. Granted, she wasn't paying full attention, but it managed to trick her for at least a moment.
Check it out for yourself if you haven't seen just how impressive the in game graphics look.
Gameplay
Playing sports games with friends is always hit or miss. Sometimes everyone plays well and it's a fun competitive evening, sometimes...not so much. Friday night started out as the former, but after a few hours seemed to diverge a little down the road of the latter.
FIFA '18 very much showcases who has the better skills. The game is very unforgiving when one side has a skills advantage. This is fine if you play with friends who are looking for only a good time; however, when you've got that one friend (we'll call him Ken) who goes just a tad further than friendly competition, it can quickly get out of hand. For better or worse, this is a sports game, someone will have gotten the better of the other when the final whistle blows (in our case, someone will often end up being better at taking penalty kicks), and if that game held a drastic gulf between the skills of one player or the other, it can get 'unfortunate'. 
Playing solo is pretty fun, the game allows a short skills game before each match which both teaches new moves and allows one to practice their established moves. I enjoyed this, as most games introduced a new way to advance the ball in the attacking third. There are a plethora of different modes to play, from quick matches 'Kick-off" (which stay updated to your favorite team's schedule and position in their respective league, to a manager mode, a career mode, and FIFA Ultimate Team mode (the main event, according to the PSN trophies available at least).I'm in the middle of a manager mode season currently, allowing me not only to play the matches for the team I've chosen (Seattle Sounders), but to make management decisions like establishing the youth team, signing free agents, making trades/purchases, and sending out scouts. Playing matches on semi-pro quickly proved little challenge (most games were won 2-1 or 3-1 which minimal worry that I could pull out a win, even if giving up the first goal), so I switched to "Professional". This mode provided much more of a challenge, but was incredibly unforgiving, and has brought quite a few loses for me, as I got comfortable with the way semi-pro opponents played.
I would definitely advise if you want to remain even remotely competitive against friends and family, that matches should be played at a minimum of Professional. I actually felt worse playing some of the same friends I played last Friday, after spending the weekend with semi-pro matches. Defending will also be the biggest indication of a good/bad/decent player. Moving the ball around, isn't incredibly hard, and rewards patience, but rushing in with a defender without a plan, will quickly open up an exploitable hole in your defense that won't be hard for your opponent to capitalize on.
Soundtrack
Maybe I've grown older and more callous, but I feel like the soundtrack for FIFA used to be an amazing collection of music, which imparted heart and soul into the game. Unfortunately, '18 doesn't quite continue this tradition. The music is pretty good but feels relatively generic, or like something I've heard on the radio 'the other day'. This is about the only place when I feel FIFA took a step back with this iteration.
Overall
I think FIFA will become nearly a solely couch co-op/competitive game for me after this year concludes in manager mode. I enjoy it as a single player, but the game really shines when you and a friend go head-to-head. I know that it's online matchmaking capabilities are pretty robust, but something doesn't seem quite right about not sitting next to your opponent while they, or you, execute that perfect pass to set up the game-winning goal.
I'm happy I picked up a copy, but will probably go another 4-5 years before grabbing myself another FIFA game. EA Sports exceeded all my expectations with this year's iteration, but I don't think it has done enough to constitute my wallet losing $60 worth of weight each year.