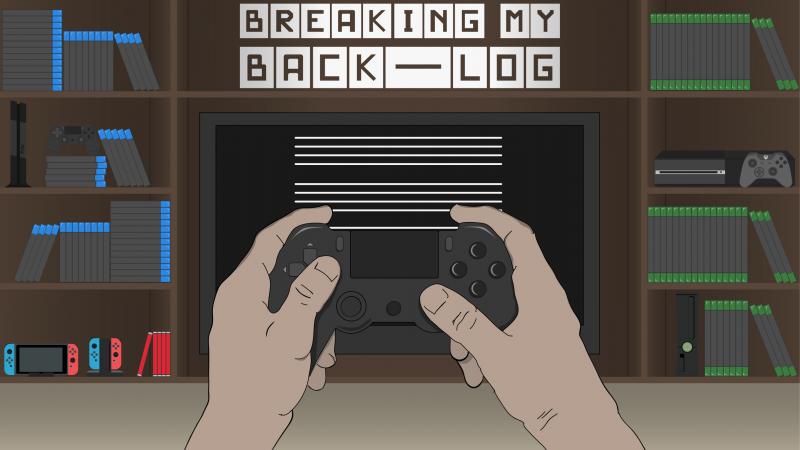 When I built my new computer a couple months back, I purchased a Nvidia 1080. I wanted to have something that would allow me to play newer games on as high settings as possible while lasting me a couple years until my next build. Luckily for me, at the time, Nvidia was running a promotion: buy a 1060, 1070, or 1080 and get Destiny 2 for free. I'm excited to say, it took me much less time to pick up and play Destiny 2, than most newer games I purchase. (I still haven't played more than two hours of NieR: Automata and my Shadow of War campaign has stalled somewhere around 1.5 hours in.)

I wasn't necessarily planning on buying the game in the first place. I had played a ton of Destiny 1 on the PS4, and while I loved my time with it, Destiny was a game that I came to terms with after one iteration (or so I thought).
The first game drew me in with extravagant claims. MMO meets FPS; World of Warcraft meets Diablo; from the guys who brought you Halo. I was hooked from the first press release.
While this isn't exactly an old title, I am incorporating it into my rotation of "quick play" games (Destiny, League of Legends, and Overwatch), and therefore am striking it from my backlog pretty quickly.
The release of Destiny 2 came with a bit of a speed bump. The internet began to argue that Bungie had promised more than they delivered. The gameplay seemed like it would get repetitive quickly, paid DLC (which had been planned pre-release) meant they were forcing consumers to pay more for the 'true' finished game (doesn't it). Destiny 1 released to mostly widespread acclaim and the PS4 version went on to become the most discussed game (2014) for the PS4, while finishing as the 57th ranked. However, the game was incredibly polarizing. While reviewers and websites gave Destiny high marks (avg. of 76 with only 1 negative review by critics), the user reviews were split, resulting in a 6.1 overall. [Metacritic]
However, the second iteration in the series seemed able to divide the community even more. Critics seemed to receive Destiny 2 with greater interest than the first, so far garnering an 84 total. When looking at the User reviews though, the story is far from rosy. Coming in at an avg. of 4.2, Destiny 2 on PC has clearly failed to impress a large portion of the community, currently sitting as the 4th most discussed game on PC while coming in at the 31st ranked (2017). [Metacritic]
The crazy thing about all the arguments and discussion though? I consistently came back to the game. I loved it while traversing the worlds alone, I loved it with a group while doing the raids or nightfall strikes, I just really enjoyed the game. (Always remember to take any reviews with a grain of salt)
I seemingly came to terms with the perceived deficiencies, and then Bungie did something I never expected. In the era of studios practicing policies much closer to those in line with the thought patterns of EA rather than those of CD Projekt Red, Bungie chose to engage with their community, and build a game they were proud to share with us. They listened to feedback, and they adjusted systems to not just appease the consumer, but to make the consumer proud to support such a developer.

So as I slowly drew down my time with Destiny, and the friends I had been raiding with for over a year came to a close, I was perfectly content. I knew Destiny 2 would be coming out, but I wasn't expecting to pick it up. Then I built the new PC.
That's when Destiny came back into my life; with Nvidia's offer, I quickly downloaded it as one of the first games (after League of Legends of course) on my new system and dove back into the world Bungie had created in 2014.
I started by exploring the game with a friend. We did the public events together (timed spawning events in the organic environment), and strike after strike. I could feel my interest piqued, my time spent in the world enjoyable, yet I could tell my partner's was waning with every repeated strike. Every repetition of an encounter lowered their enjoyment, and I understood completely. I had gone through this before, the lackluster beginning. When he told me he was done with the game, I was sad, but I knew that while it may not have been the game for him, it was one I enjoyed. He still has the game and can come back at any time, especially with the quality of life updates coming thru soon.
As for myself, I've found that Destiny 2 is most fun in short doses. I spend about 2-3 hours a week on the game, especially during events such as Iron Banner.

The Crucible is a pretty good PvP setup. It feels something like Halo, but a bit more fast-paced. The mode is best when Iron banner is active, however. Iron Banner is a weekend-long event in Destiny, held every few months it seems. During Iron Banner, Bungie turns off it's balancing tools during crucible matches, and allows players to fully realize their true power gained thru light leveling. This creates a bit of an unfair playing field but allows player's full access to the abilities of their exotic weapons and armor. It's easily my favorite way to play the crucible.

Strikes seem to be incredibly lackluster in this iteration of Destiny. Bungie didn't create a very interesting vanilla strike system. Once a week I do a strike, so as to complete the Nightfall (which gives improved rewards, experience, and an actual sense of accomplishment). Unfortunately, while strikes were my favorite part of the original Destiny,  the rest of the week I ignore the strike playlist like the plague.

I really wish I could speak on the raid(s) in Destiny 2. I just can't seem to find myself a way to play them though. I belong to a clan and have a few friends willing to raid, but we have yet to set up a time for it. For that reason, I won't speak to them until I get a chance to try it myself.
Ultimately, I really enjoy my time with Destiny 2. I'm sure it's not the game that it could be, and it's probably even disappointing to more than a few. With that said, upon completion of the campaign, I was more than happy with the game and excited to incorporate it into my rotating list of titles for casual play between longer single-player focused story type games.