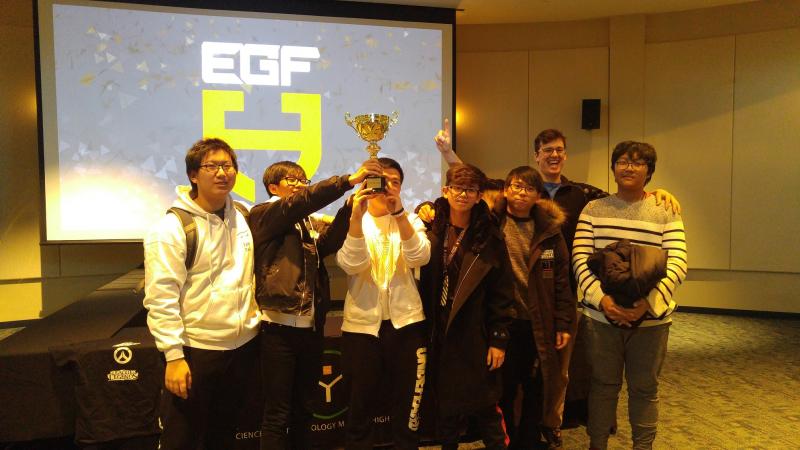 Today, I'm incredibly proud to announce that we're able to continue the work in high school esports we started in Connecticut last year with the introduction of Alaska into EGFH. Bringing Alaska into the family makes our high school esports league truly national and we couldn't be more excited.
Over the coming months, I and the rest of the team at EGF will be working with students, teachers, administrators, and others from across Alaska to develop formalized programs at each school who chooses to pursue esports. These programs include competitive teams that will compete against other schools, educational programs tied to esports, and a strong focus on our social impact initiatives around inclusivity and diversity and mental health.
Alaska will begin their first official season as a part of EGFH this Fall where teams will compete in a regular season followed by state championships. The Alaskan champions will then go on to compete in our national tournament against Connecticut's top teams and other states as they come online in the near future.
Since we announced Connecticut in September 2017 we've had the opportunity to help launch programs that created immediate impact for students and brought together communities in ways that I never would've expected. We've seen teachers create educational experiences (and some pretty great memes), principals and superintendents embrace a foreign concept with open arms, and our students have made our community welcoming and overwhelmingly positive - for example our Discord has an entire channel dedicated to Bob Ross that was entirely lead by one particularly motivated student. As we continue to work with states and school and passionate people all over the country, we look forward to continuing to support our amazing community.
Alaska is particularly exciting to me as we continue to expand high school esports throughout the US because it comes with a unique set of challenges that we get to overcome. For example, Alaska has a number of schools in more geographically remote locations where we have to rethink how students can play if their internet doesn't support online play. There's also a large number of home schools in Alaska where esports creates a unique opportunity to bring together communities that may not normally have that chance. The challenges there are not insignificant, but they're the kind of thing I love waking up every morning to go to work on solving.
I've been absolutely blown away by the response from administrators, students, and other folks in Alaska and their support makes me so proud to be a part of this effort. Thank you to everyone who's made our work possible over the last few years and be sure to follow our progress in Connecticut, Alaska, and other states coming soon™.
If you wanna talk about esports - hit me up on Twitter @tschrodt